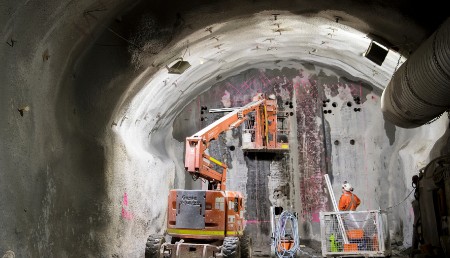 Image courtesy of Sydney Metro
Works consist of a new 27-metre deep metro station box next to the existing Central station precinct with about 6,000 tonnes of crushed rock excavated each week.
In addition, an 80-metre long, 19-metre-wide construction tunnel was excavated under 10 live tracks to deliver the Central Walk.
Due to the requirement for uninterrupted rail service, MissionOS is serving as the primary risk management tool, providing real-time notifications of any extensive movements and automated report generation.
Sydney Metro – Central Station Main Works instrumentation produces data in many formats.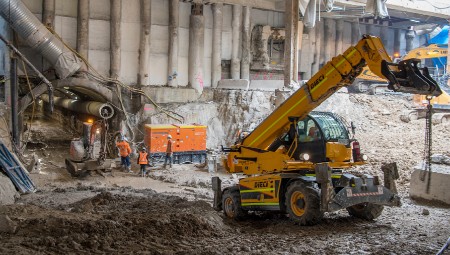 Image courtesy of Sydney Metro
The Generic Data Loader (GDL) is user-configurable and can transfer text file based data into MissionOS databases.
MissionOS accepts raw data and performs calculations, or accepts already calculated data from third party software.
On Sydney Central, MissionOS employs a number of Python scripts to pre-process data before it enters the database.
As well as displaying data in the live portal MissionOS PDF produces 46 daily monitoring reports with a total of 800 canvas sheets displaying up to date data for 19,000 instruments.
Data that breaches alarm values creates a blog notice. The MissionOS breach notification system is configured so that GLS monitoring team views all Level 1 Alarms and invites relevant groups to contribute to the breach notice using the MissionOS blog features. Level 2 and Level 3 breaches automatically go out to the groups.
Track-mounted prisms are often removed and reinstalled during frequent track maintenance, meaning MissionOS' instrument revision system is vital for continuity of movement history.