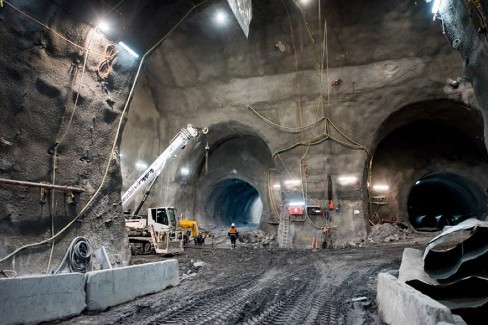 Image courtesy of Melbourne Metro
Data and Risk Management on the 9km Melbourne Metro expansion projects is being supported by Maxwell GeoSystems' leading construction management system, MissionOS.
The project includes the construction of five new underground stations and 9km of twin tunnels excavated by TBMs and roadheader excavators.
The largest public transport project in Victoria's history is supported by MissionOS seamless automated report generation tools, reducing administrative time by 80%.
In addition, MissionOS support InSAR data and over 12,500 individual instruments, several with real time readings.
The whole project relies on MissionOS reporting. Graphs, maps and tables are laid out in canvas sheets and combined into binders.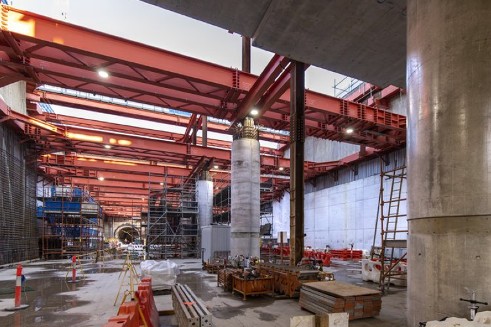 Image courtesy of Melbourne Metro
Binder PDF production is scheduled at recurring intervals automatically reflecting the latest available data.
Melbourne Metro has: 26 daily reports totalling 1,085 pages displaying results from 19,000 instruments; 2 Weekly reports totalling 322 pages displaying results from 6,300 instruments.
Part of the binders are Interpretive Monitoring Reports where different stakeholders comment on a construction area's current activities using MissionOS blog features.
Blogs are also used in response to MissionOS generated instrument breach notifications. Survey, construction, geotech, design, and management teams all add comments, images, attachments to breach reports until resolved.
Technical managers then add their final comment/s and breach is "closed" and archived. The process is highly efficient avoiding the need for paper reports.