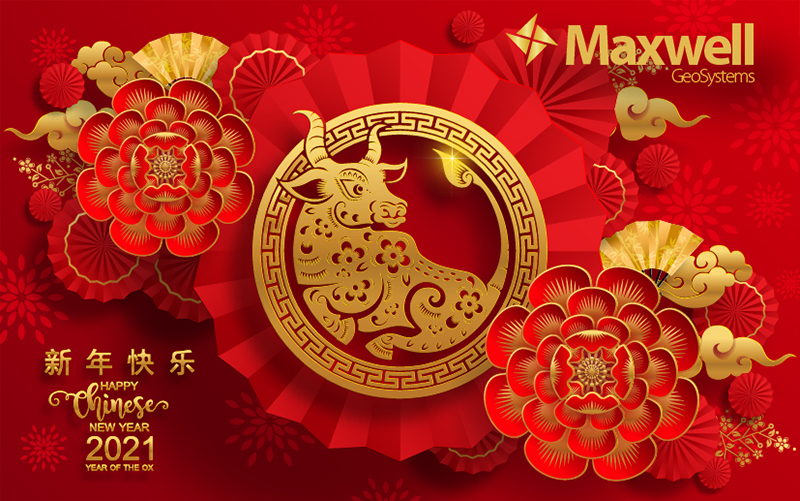 Wishing You Health, Good Luck & Much Happiness
As we usher in the Year of the Metal Ox, we here at Maxwell GeoSystems, would like to take the opportunity to wish you Health, Good Luck and Much Happiness in the year to come.
In this day and age of a 'new normal', there is no denying that the COVID pandemic has accelerated the digital transformation of the 4th Industrial Revolution. For any business to make significant progress, it is imperative to embrace digitisation in their operations in order to keep up with the changes in industry and market trends as well as to maintain their competitive edge. To not do so would only mean to get left behind as other businesses become more developed and efficient.
For the new year, we would advocate embracing such changes sooner, rather than later, and try a digital transformation (DX) of your project operations by adopting Maxwell GeoSystems' cloud-based MissionOS construction data management system.
Be sure to check out this posting and Follow Us on our LinkedIn company profile for the very latest news and developments.
#health #goodluck #happiness #chinesenewyear #missionos #cloud-based #saas